Hello!! Welcome to our Blog!! We, Mariia Grygorchuk and Olena Firman, are the owners of La Crepe Bakery & Café! We are from Europe, specifically Western Ukraine, and both of us have been living in United States for more than 10 years. 4 years ago decided to open a small business in Berea, Ohio. So, why Crepes, huh? Because we know everything about Crepes!!!
First, crepes are known not only in France but throughout Europe, especially in Ukraine!
Next, crepes are a popular everyday meal that can be also be served at different events, celebrations, weddings, holidays etc! Based on this, we decided to share our experience in making Crepes and bring the tasty European sensation to Northeast Ohio!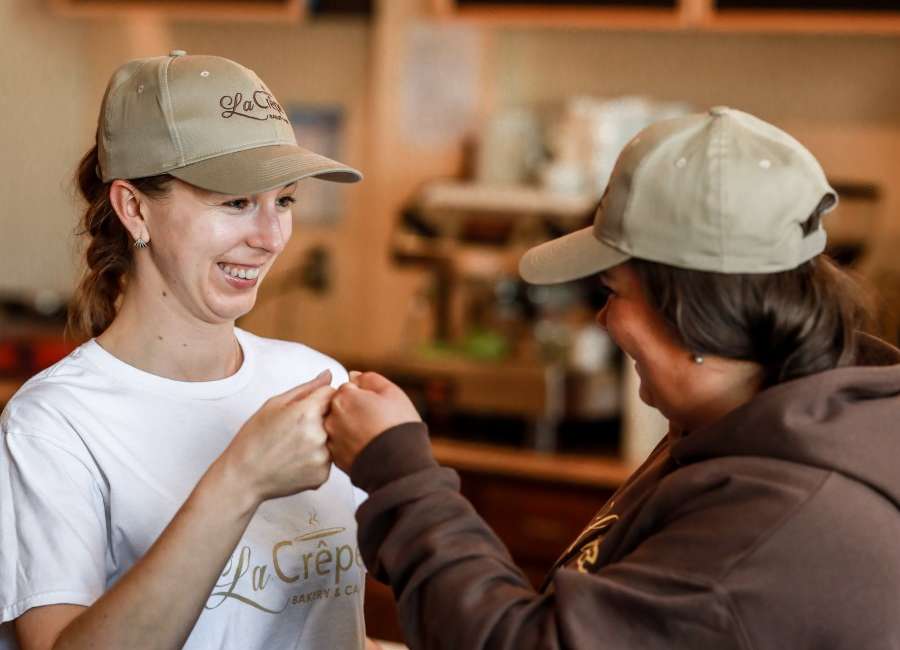 Our recipes and methods used, come from our homes, our traditions, and from our mothers guaranteed to make you feel like a kid again!
Our crepe menu is unique, diverse, and tasty with our signature ingredient- love!! Our crepes will have you leaving with filled belly's and even fuller hearts.
Our mamas would be proud! Want to know more about our crepes, recipes, and history? Want to keep up with our specials and upcoming events? Subscribe to us and give us a follow on social media! You won't be disappointed!!!
@lacrepebakerycafe
Berea bistro serves its crepes French style: Around The Town
LA CREPE BAKERY & CAFE SERVES UP SWEET AND SAVORY CREPES ALONG WITH A HOST OF OTHER DELICIOUS MENU ITEMS